Every year, mostly in and around the month of July, hundreds of young people leave Curaçao to continue their studies abroad, usually the Netherlands. There are also many boxers among them. Only a few succeed in continuing with boxing in the Netherlands. In addition to the difficulty of the study, there are many other causes such as an insufficient budget to pay contributions, problems in the field of housing, language, missing parents, family and friends and there are also many who experience a culture shock because life over there is very different with many distractions.
The few who do continue with boxing appear to do very well.
Jaydon Dania left Curaçao in October 2023 for the Netherlands, not for study, but for a boxing career and lives in Rotterdam now and trains at Van 't Hof. On his journey his first victory was November 11, 2023, with an unanimous decision win in Marburg, Germany.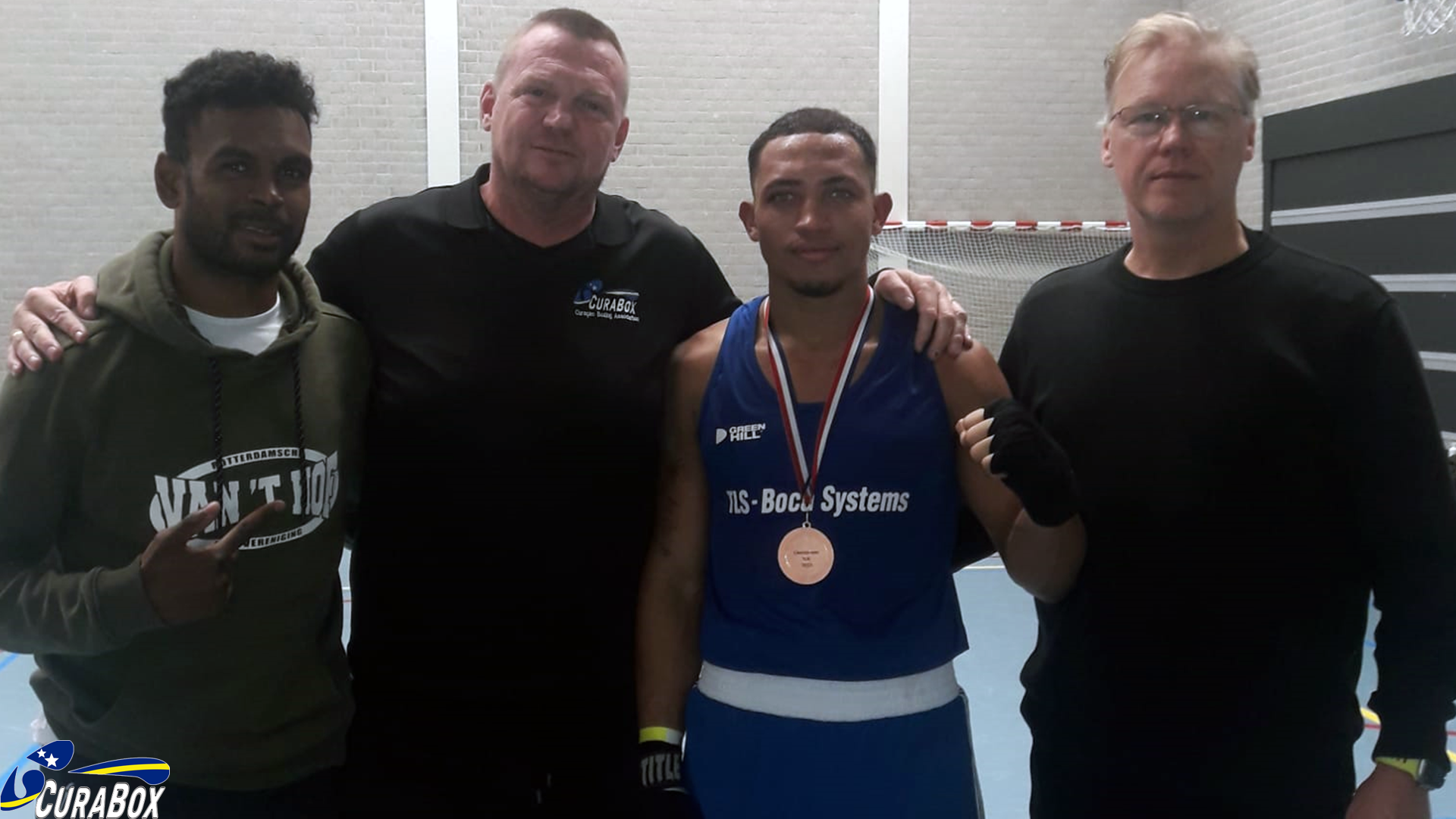 December 3rd, 2023. Fltr; Delano James, Edwin Baas, Jaydon Dania, Ton van Dunk.