History
The Curaçao Boxing Association was established January 1977 as Curaçaose Amateur Boks Associatie (CABA).
November 2014 the statutes and name were changed to the Curacao Boxing Association (CuraBox).
In 2018, under the chairmanship of Edwin Baas, CuraBox received official membership of the International Boxing Association as national federation for the country Curaçao.
The International Boxing Association (IBA) was formerly known as AIBA (Association Internationale de Boxe Amateur).
See photo gallery for activities, events and moments from 2009 to present.
Board
The current board of the non-profit organization CuraBox ​consists of the following volunteers:
President                        Edwin Baas
Vice-president               Andy Frans
Treasurer                        Sem Klein
Secretary                        Erwin Kleiboer
Commissioner               Huibertico Balentien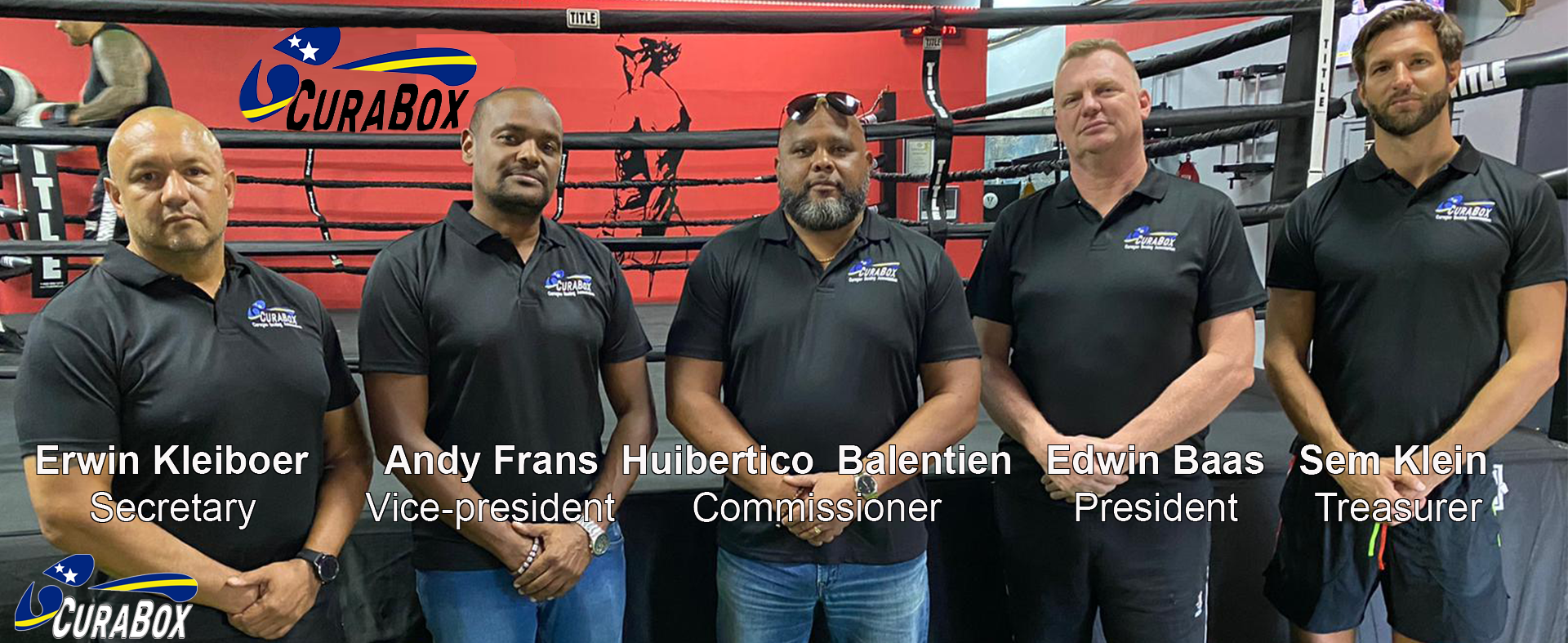 Affiliation
CuraBox is official member of the International Boxing Association (IBA), AMBC (American Boxing Confederation), CBA (Caribbean Boxing Association) and FDOK (Federashon Deporte i Olímpiko Kòrsou).