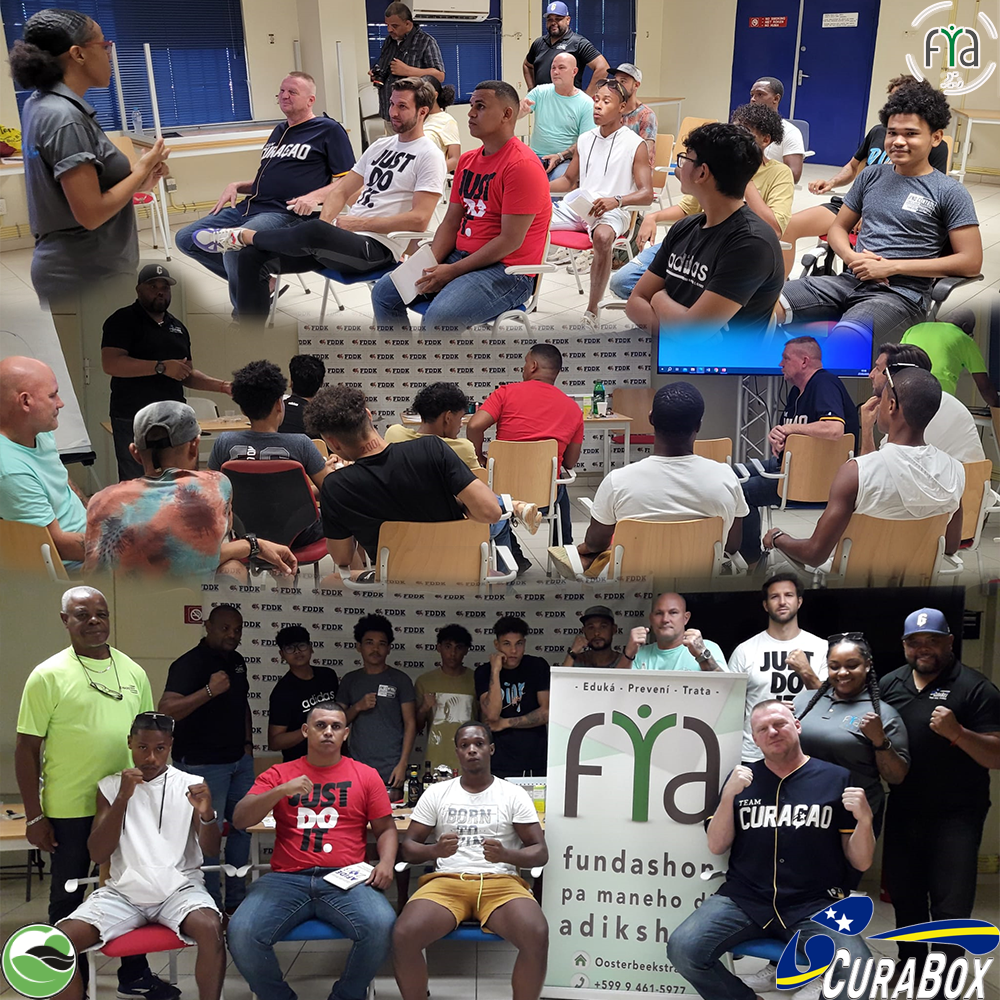 The Curacao Boxing Association (CuraBox) is not only concerned with competitions and courses for referees, judges, trainers, etc.
CuraBox also provides information to young people in particular.
May 27, 2023, from 17:00-20:00 CuraBox hosted in Sala di reunion @ SDK a successful activity to promote a clean sport without drugs & doping.
Suenska of FMA (Fundashon pa Maneho di Adikshon) presented information about Drugs and Addiction in general and the negative impact in Sport.
Edsel Cominencia of C-NADO (Curacao National Anti-Doping Organization)  presented the Why When and Who and a lot more about Doping, Doping test and Procedures.
Huibertico Balentien of CuraBox DTC (Drug Test Commission) presented the planning, Vision & Mission of the DTC and the test implementation, difference in Drugs test and Doping test.
It is not the case that there are known cases of doping and drug use in the Curacao boxing sport, but CuraBox wants to keep the sport clean and promote motto's; "Knock out Drugs & Doping" and "Ami tambe ta riba wega Limpi" which means "I am Clean"
Special thanks to FMA, C-NADO, and also FDDK for the facilities and the boxers, coaches/trainers of Baas Sports, Supreme boxing, Pro-Fit and CuraBox board for the interactive participation.